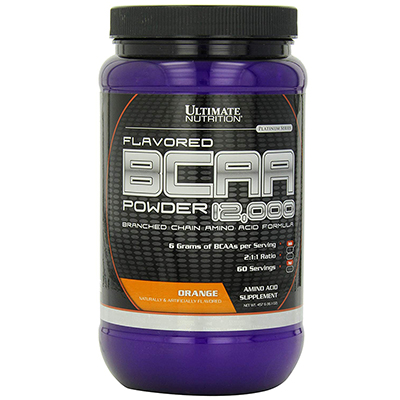 Out of stock
---
Ultimate Nutrition: Brand Information
With a mission to offer top-notch, scientifically-backed, and result-driven sports nutrition products globally, Ultimate Nutrition was founded in 1979. Victor H. Rubino, a scientist and well-known amateur powerlifter, founded Ultimate Nutrition. He recognized the value of dietary supplements for health and nutrition, which inspired him to develop ground-breaking formulas that served as models for other healthcare firms.
The American firm Ultimate Nutrition sells a variety of supplements, including whey proteins, mass gainers, fat burners, amino acids, BCAAs, multivitamins, and many others. Early in the 1990s, Ultimate Nutrition developed novel solutions that helped athletes and bodybuilders perform better by enhancing their muscle strength and endurance. Who could forget their wildly successful bottle of protein powder debut!
The highly-researched, proprietary product line Ultimate Nutrition now offers to meet the demands of athletes, active individuals, gym enthusiasts, and bodybuilders is well-known. Each product is specifically created with requirements for accurate dosing in mind.
Ultimate Nutrition Inc.
21 Hyde Road, Farmington, Connecticut 06032 USA
Telephone: 18604097100
Email Address: [email protected]
How Come You Pick Ultimate Nutrition?
Regardless of your experience level, Ultimate Nutrition supplements may help you meet your nutritional demands throughout any training or activity. Let's look at some factors that make Ultimate Nutrition the best option. Ultimate Nutrition creates its products to provide uncompromised nutrition. Before use, raw materials are carefully examined and analyzed. Skilled scientists and flavor chemists finalize formulations to offer the finest nutrition possible.
Premium Quality: Every buyer looks forward to quality as one component. Before they arrive at any customer's door, supplements from Ultimate Nutrition are put through a rigorous quality inspection process. To produce whey of the finest quality and with the greatest bioavailability, the whey proteins are ultra- and micro-filtered.

Guaranteed Authenticity:Ultimate Nutrition is devoted to offering real goods devoid of dangerous or illegal ingredients and contaminants. Every batch is prepared to utilize the best ingredients for preserving consistency in quality and authenticity.

Advanced Formulations: Ultimate Nutrition creates cutting-edge, research-based formulations that help increase strength, stamina, muscle mass, sports performance, and general well-being. A powerlifter's foundation reveals its proficiency in creating performance-enhancing substances.

Variety in abundance: Ultimate Nutrition is a one-stop store. They provide a wide selection of whey proteins and pre- and post-workout supplements. Everyday nutrition ranges from amino acids to vitamins, minerals, and botanical extracts at Ultimate Nutrition. How can the authenticity of products from Ultimate Nutrition be verified? Ultimate Nutrition urges customers to purchase their goods from licensed retailers. To ensure your purchase is authentic, you can see a list of approved distributors for Ultimate Nutrition on their official website. To prevent consumers from purchasing phony supplements, they have also provided a list of their goods' unlicensed distributors. A licensed, legitimate importer or distributor sticker should always be looked for. Using your product's batch number, production date, and expiration date, you may ask the brand to verify it.
Which Ultimate Nutrition product has the best sales?
The Best Nutrition Bodybuilders and fitness lovers like Prostar 100% Whey Protein for lean muscle growth and quick recovery post-workout. A combination of whey protein isolate, concentrate, and peptides give 25 grams of protein and 6 grams of BCAAs. Prostar Whey is a need if you need something to satisfy your protein demands following a taxing workout session because it is packed with ultra micro-filtered high-quality whey protein.
Where can you get items from Ultimate Nutrition?
On Proteinkart, you can purchase items from Ultimate Nutrition. The dealership authorization certificate for selling Ultimate Nutrition's genuine goods is held by Proteinkart, the company's authorized retailer. When you purchase from Proteinkart, you can be confident that you will receive authentic goods without using any intermediaries and the greatest prices on all items from Ultimate Nutrition.
BEST SELLERS